Arturo Gatti found dead age 37.
On July 11, 2009, Gatti was found dead in Brazil, in a hotel named Dorisol. The hotel is located on Porto de Galinhas beach (municipality of Ipojuca, Pernambuco). Gatti and his wife were on a second honeymoon with their 1 year-old son.Foul play is suspected and Gatti's wife, Amanda Rodrigues, is one of the main suspects. Authorities in Brazil are somewhat confused by Amanda's changing story as well as the recovery of a bloody purse strap which one investigator believes was used to strangle the unconscious fighter. Former boxing champion Acelino Freitas, who was a close friend of Gatti, claims Gatti and his wife were having problems and were about to split up.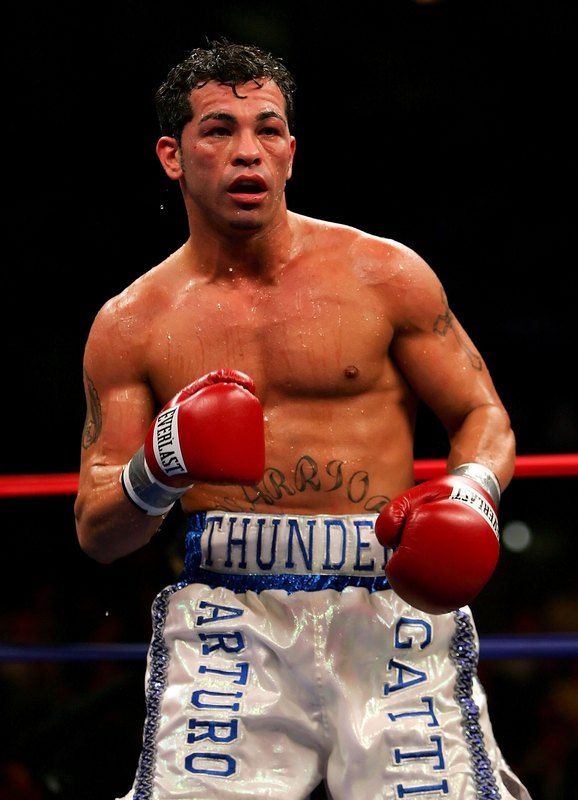 RIP Brother Peace.

Darren

Admin





Posts

: 106


Join date

: 2008-10-04



it sounds like it was his wife :O
man thats terrible
rip autro "thunder" gatti
you were amazing!

coolkid

Fly weight





Posts

: 18


Join date

: 2009-07-02



OMG
I CANT BELIVE THIS


jamaican_gurl

Fly weight





Posts

: 15


Join date

: 2009-07-15



this was an tragic lost to the world of boxing.
not only did autro die but vernon forest also died not to long before that i belive.
both buddy mcgirts fighters - this must have bin devistation for buddy,

schoolboy

Newbie





Posts

: 7


Join date

: 2009-11-23



Amanda Knox seeks review of Kercher forensic evidence
Amanda Knox in court Amanda Knox and her lawyers claim the forensic evidence cannot be trusted
Continue reading the main story
Related stories
* Knox says conviction 'a mistake'
* Deja vu as Knox begins appeal
* Profile: Amanda Knox
Amanda Knox will learn later if she is to be granted a review of the forensic evidence used to convict her of the murder of student Meredith Kercher.
The 23-year-old American is trying to overturn her conviction after being jailed last year for 26 years for the killing in Perugia, Italy, in 2007.
Miss Kercher, 21, from Coulsdon, south London, was found with her throat cut.
A review would include the disputed DNA evidence found on a knife and on the clasp of Miss Kercher's bra.
Knox's former boyfriend, Raffaele Sollecito, was jailed for 25 years for the murder. He is appealing together with Knox.
The original trial heard the pair had cornered Miss Kercher after starting a sex game with Ivorian drug dealer Rudy Guede, who was jailed for 30 years for the killing, although that was reduced to 16 years on appeal.
The Leeds University student's semi-naked body was found partially covered by a duvet in her bedroom in the house she shared with Knox in Perugia.
Meredith Kercher British student Meredith Kercher was murdered in November 2007
Knox's defence team maintains the DNA evidence in the case was inconclusive and argued it may have been contaminated.
It particularly focuses on disputed traces of DNA found on the knife the prosecution said was used in the murder, and on the clasp of Miss Kercher's bra.
Knox's parents, from Seattle, have said they are hopeful their daughter will be released once judges in Italy have re-examined the evidence.
However, if her conviction is upheld, her sentence could be increased.
A decision is not expected until some time next year.
As in the original trial, the verdict will be decided by the judge, a fellow magistrate and six jurors.
__________________________________________________________________________________________________
South Kensington Escort
London Escorts

nirvana

Newbie





Posts

: 6


Join date

: 2010-12-18





Similar topics
---
Permissions in this forum:
You
cannot
reply to topics in this forum